Dr. Timothy Luchetti
Dr. Timothy Luchetti was born in Harrisburg, PA. He received his doctorate in medicine from the Columbia University College of Physicians & Surgeons in 2014. His orthopedic internship and residency occurred at Rush University in Chicago, IL, where he was directly involved in the care of athletes from the Chicago Bulls and Chicago White Sox. He completed his specialty training in Hand & Upper Extremity Surgery at the University of Pittsburgh Medical Center in 2020. Dr. Luchetti is a member of the American Academy of Orthopedic Surgeons and the American Society for Surgery of the Hand.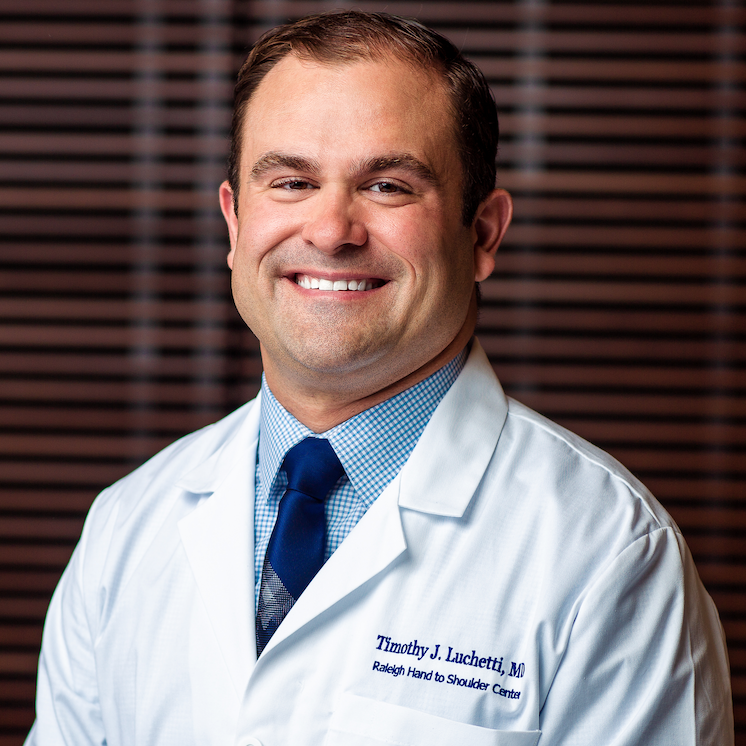 He is married and has one daughter. He is an avid Notre Dame football fan. In his spare time, he enjoys cycling, playing piano, and reading science fiction novels.
Undergraduate: University of Notre Dame
Medical School: Columbia University, College of Physicians and Surgeons
Orthopedic Surgery Residency: Rush University Medical Center
Hand and Upper Extremity Fellowship: University of Pittsburgh Medical Center