For over 30 years, North Carolinians have trusted the Raleigh Hand to Shoulder Center. The doctors and therapists provide personalized and compassionate care to patients with conditions of the hand, wrist, elbow and shoulder. Each physician has completed training in orthopedic surgery and a fellowship in hand and upper extremity surgery. They are experts in treatment of carpal tunnel syndrome, wrist tendonitis, tennis elbow, Dupuytren's contracture, hand and shoulder arthritis, rotator cuff tears, sport injuries, and fractures of the hand and arm. The practice has been recognized for high-value healthcare and patient satisfaction.
Non-surgical treatments are an important part of the practice, including splints, injections, and physical and occupational therapy. If surgery is necessary, the doctors operate primarily at Capital City Surgery Center, voted the #1 ambulatory surgery center in North Carolina for the past 2 years.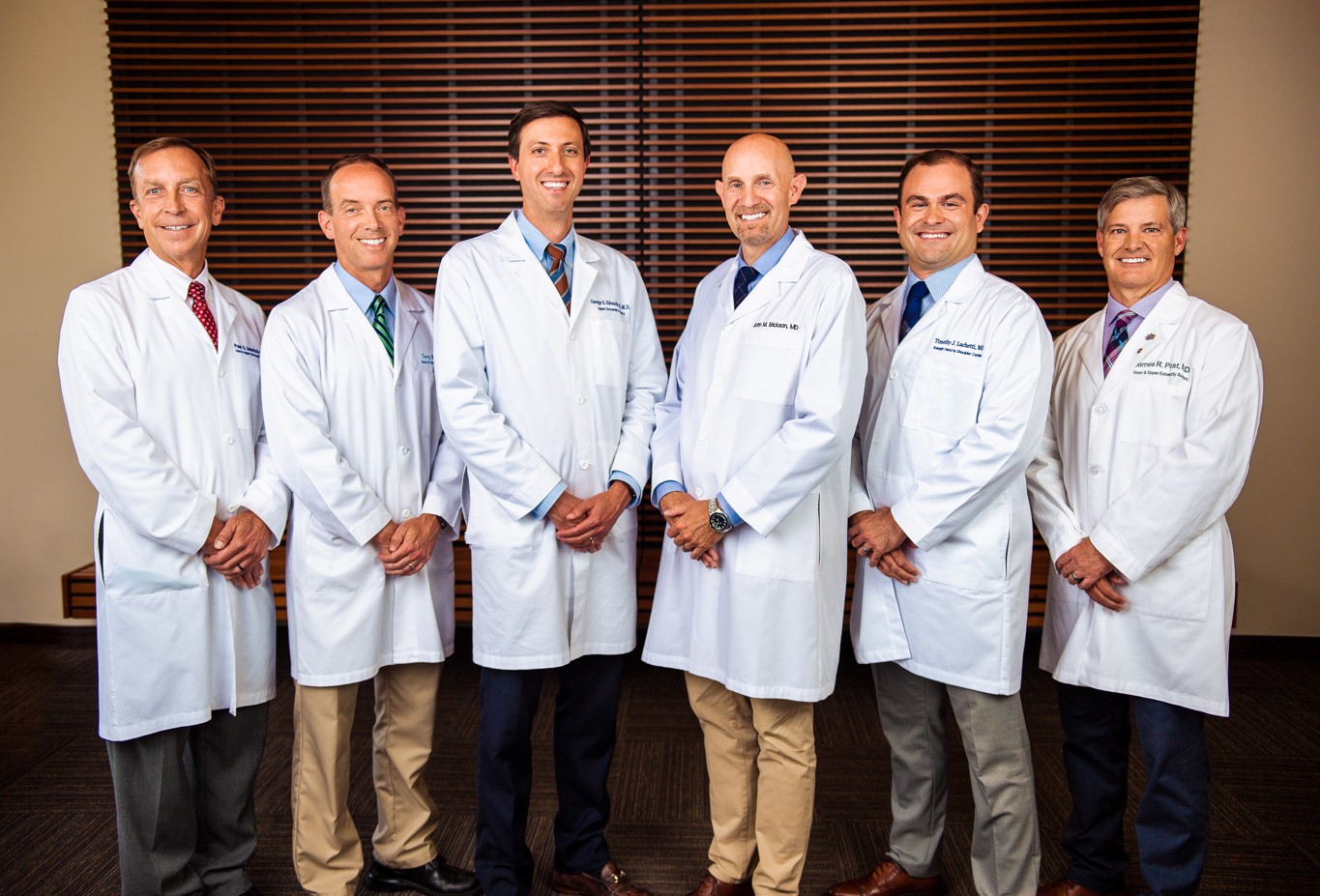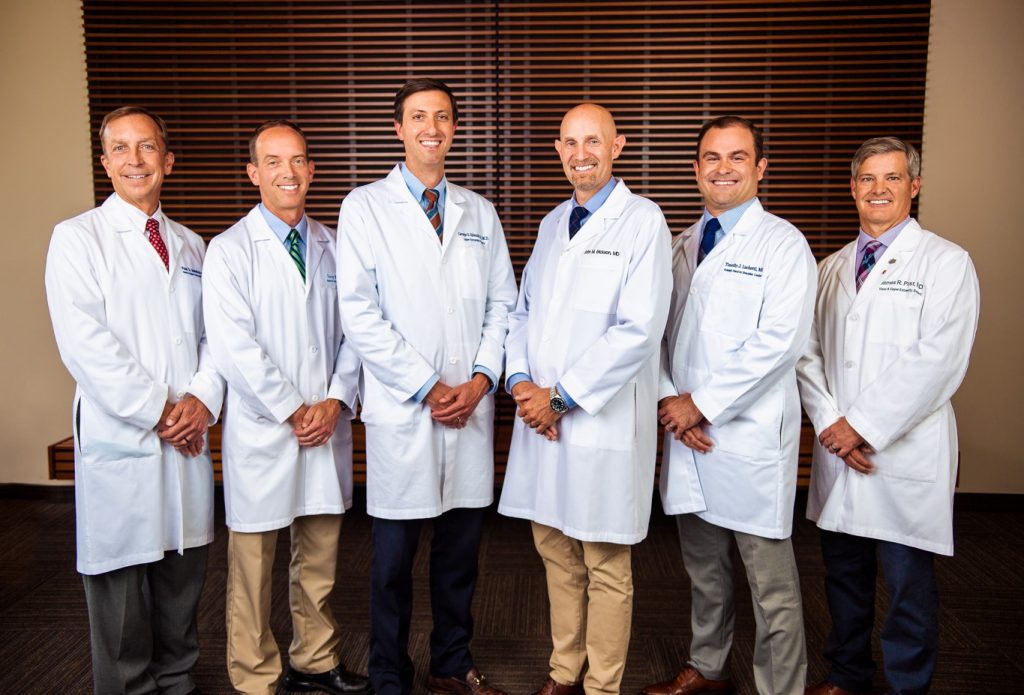 Drs. James Post, Paul Schricker, Terry Messer, John Erickson, and George Edwards, III welcomed Dr. Timothy Luchetti to their practice this summer. After his hand and upper extremity surgery fellowship, Dr. Luchetti has practiced in Pennsylvania for two years and is now excited to call North Carolina home. Dr. George Edwards, Jr. recently retired after practicing for 38 years in Raleigh.